Product Detail
FAQ
Specification
Product Tags
1.Product Detail
1-1 Quick Details
Condition:New

Type: Injection Molding

Style: Horizontal

Brand Name: UKD

Model Number:YC-1100

Place of Origin:Zhejiang, China (Mainland)

Plastic Type: Thermoplastic

Automatic: Yes

Injection Weight: 3645-6160g

Injection Rate: 845-1180 g/s

Clamping Force: 11000KN

Opening Stroke: 1200mm

Power(KW): 2*45/2*67

Certification: CE ISO9001

After-sales Service Provided: Engineers available to service machinery overseas

Voltage: 380V/ 50Hz 3P+N+E (alterable)

Machine weight: 60ton

Screw Diameter: 100-130mm

Machine dimension(L*W*H): 12.5*2.7*3.3m

Warranty: 1 Years
1-2 Packaging & Delivery
Packaging Details:

WOOD BOTTOM PACKAGE WITH ANTI-WATER FLIM AND

PLASTIC BAGS

Delivery Detail

30~40 days
INJECTION UNIT
- Short and forceful double-cylinder injection system is used to ensure the steady injection motions. The strain free fixed mold plate and screw assembly with optimized design help to reach better plasticizing capacity and effect. The screw head and back stop ring made of Japanese high tenacity hot working tool steel by special heat treatment features high temperature resistance, wear endurance and hot burnout resistance, maintaining extremely high hardness during high temperature operation. The screw and material tube made of high-grade alloy steel by vacuum ion nitriding treatment feature high hardness,corrosion resistance and wear endurance.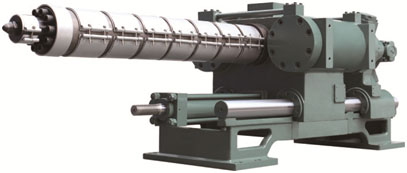 - PID temperature control in combination of high precision electronic ruler and control regulate the speed and pressure of injection, pressure keeping, smelting, back pressure and other motions to ensure the quality of formed products and continuation of production. Auto material preparation,drooling proof, and anti cold start lapse functions ensure the high efficient, simple and safe operations.High-precision machines used two-shot move the fuel tank, as well as the linear guide rail, accurate, low-resistance.
MOLD LOCKING UNIT
The new generation mold locking device and computer emulation optimized parameter makes motions of the moving plate fast and steady when combining the box type moving plate, fixed plate and high rigidity toggle structure, the characteristic of high strength and anti-fatigue is secured. As compared with similar machines ,it owns bigger internal space between tie bars, mold space and mold opening stroke and may process plastic products of bigger size.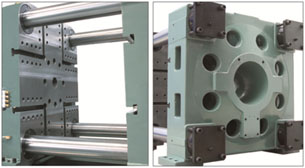 MOLD ADJUSTING UNIT
The automatic mold adjusting device driven by hydraulic motor adopts gear coupling drive, features steadiness, speediness, high-efficiency and saving mold loading time.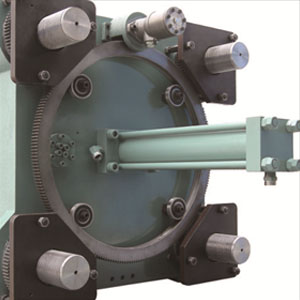 THE VARIABLE PUMP ENERGY SYSTEM
High efficiency, energy-saving and high precise proportional pressure and flow variable displacement pump system make the out of the hydraulic system matching the required power for entire machine operation without loss of high pressure throttle and overflow energy. As compared with constant displacement pump, it saves power by 30%~60%.A motor with same power may be fitted with an oil pump of bigger displacement and thus accelerates the speed of machine. Besides, the low oil temperature will prolong the service life of sealing elements. Use of imported high performance precise oil filter device will further prolong the normal service life of hydraulic oil and also ensure the normal operation of hydraulic system.Buffer device is used in every mold opening and clamping oil way to ensure steady mold opening and clamping operation without any impact. Besides, differential mold clamping operation is fitted to ensure high production efficiency.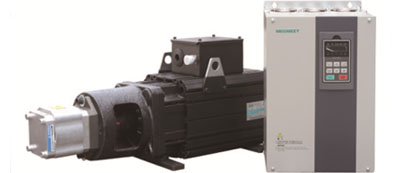 Injection Molding Controller
It is controlled by Double CPU. The system HMI uses X86 300MHz technical grade
Display.The system employs A RISC 140MHz microprocessor, with high speed, noise- immunity, fan-less, and ow power consumption. Independent control improves the
performance of stable.
The display is 8.4"screen and resolution is 800×600, User-friendly screen and many options of language.
One USB (2.0) port and two Ethernet (100-BaseT) ports are provided
7+1sections PID temperature control, the temperature is 1℃
32 points input, 32 points output. It can extended and have the function to replace trouble spots.
The Linder Transducer's resolution is 1/65535,so High-resolution makes the control more accurate.
120 technological parameters access can be stored or uploaded with an ordinary USB drives
Injection end and the temperature tracking is Curve Display, dynamic recorder Parameter is modified, Dynamic Warning is exhibited, all these make the operation more convenient.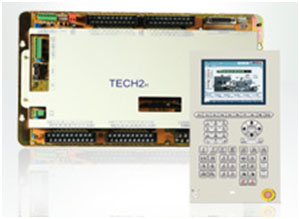 2.选购装置 Optional equipment
| | |
| --- | --- |
| 加长射嘴 | Extended nozzle |
| 弹弓射嘴 | Spring shot-out nozzle |
| 油压封嘴 | Hydraulic shot-out nozzle |
| 混炼头加强混色效果 | Static mixer for color mixing |
| 特殊原料专用螺杆 | Specialized screw for the special materials |
| 多组吹气阀 | Multiple blow valve |
| 多组抽芯装置 | Multiple core puller device |
| 电磁感应加热装置 | Induction heater system |
| 加大预塑马达 | Increase pre-injection motor |
| 铰牙装置 | Unscrewing device |
| 料筒吹风装置 | Barrel blowing device |
| 增加容模量 | Increase mould height capacity |
| 回油过滤系统 | Return line filtration system |
| 机械手 | Robot |
| 自动上料机 | Auto loader |
| 干燥料斗 | Hopper dryer |
| 除湿机 | Hopper magnet |
| 三相电子式电能表 | Three-phaonic watt-hour meter |
| 模具温度控制器 | Mold temperature controller |
| 高性能变量泵系统 | High-preformance variable pump system |
| 高性能节能伺服系统 | High-preformance and energy-saving servo system |
| 模板隔热板 | Insulation platen |
| 玻璃管冷却流量器 | Glass tube cooling folwmefer/ Glass pipe cooling flow measure |
| 磁力架 | Magnetic frame |
| 模具压板 | Mold clam |
| 液压安全保护 | Hydraulic safety protection |
| 比例背压 | Proportional valve back pressure |
| 油压偏差报警功能 | Oil temperature upper lower limit alarm |
| 自动调节功能 | Auto-mode function |
| | |
Previous:
Previous Post
Next:
YC-750
Send your message to us: